When death is certain die for a good cause
Our AIMS
Improve the condition of needy people by providing wholesome education which will aid them in all round development and make them independent.
To give value based education to people who have come from a poor financial background as the Bhagavad Gita says "Nahi Gnanena Sadrsham pavitramiha vidhyate"
We can't quantify our targets. We want to prove that we can bring about a change in the society by providing value-based education. This is what we want to achieve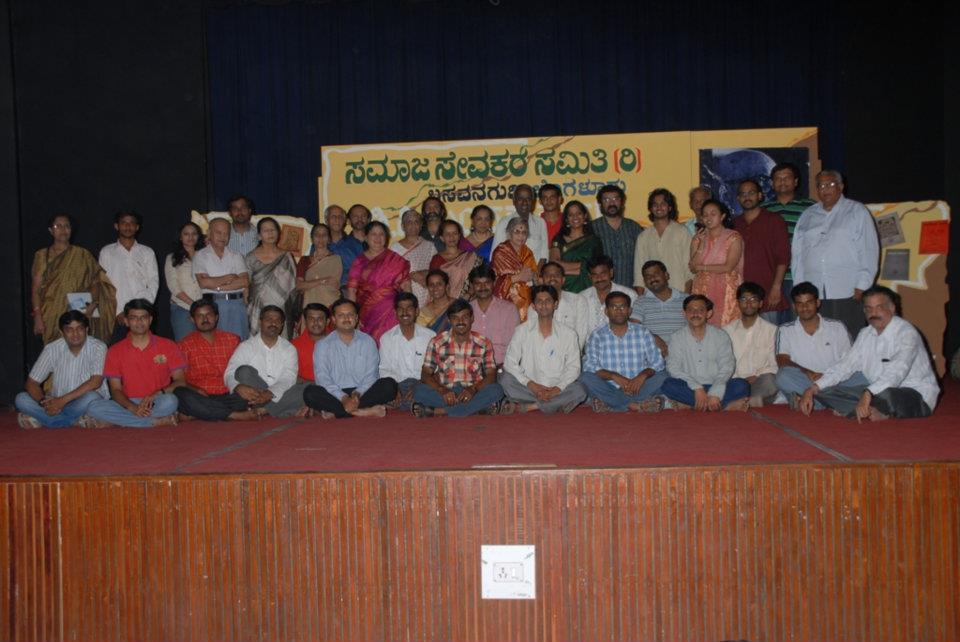 Our INCEPTION
The mission of starting 'Samaja Sevakara Samithi' is to bring back the glory of humanity into the world where money, power, cruelty are dominating the beautiful minds. Why we needed an organization is that people don't get convinced even when a good person is working unselfishly. We, a group of like minded Engineering students from Bangalore started our activities with the celebration of a day dedicated to all Social Workers. Even the story behind celebrating the day is some what interesting.
There are days dedicated to the celebration of motherhood, fatherhood, childhood, Valentine's Day to celebrate the Love, and many other days which seem to be significant in their own way. A group of engineering graduates from Bangalore thought to dedicate a day for those people who work selflessly towards the positive growth of the society. They started an organization for celebrating this day alone. The day was called "Samaja Sevakara Dinacharane-Aug 1st"(social workers day) and the organization called "Samaja Sevakara Samiti"(SSS).
The intention behind celebrating this day is to meet such people and understand their motto in doing selfless work. We can also co-ordinate in their works and get inspired to start some work in area of our own interest. All these thoughts inspired this group to go ahead and register the organization as an NGO so that they can work more independently and more professionally. SSS was started in the year 2002 on 1st August and in 2008 they are celebrating the sixth anniversary. The journey so far has been more of surprises, successes, helplessness, strengths, compassionate moments with extraordinary minds and hearts, all in all a wonderful experience so far. Members have SSS have realized an eternal truth which may be put in words as below: "Nothing can stop a good thing from happening; only thing expected out of us is that we put our sincere efforts in the right direction and nature will support in achieving the goal" Believing in the above statement SSS has been able to reach people from different sections of the society. SSS has recognized and honoured persons from the field of education, healthcare, environment and wildlife conservation, creative arts, science and research, Kannada publication, social work, literature, rural development, archaeology.